SAN JOSE, Calif. (KGO) — It was a steady stream of claps inside a restaurant room in Milpitas where the East Valley Congress of Republicans held a watch party for the State of the Union.
But the fieriest reaction came at the end, when Speaker Nancy Pelosi ripped up the pages of the President's speech.
"She completely disrespected every citizen of the United States," said Victor San Vicente, one of the organizers of the event who was inspired by the President's speech.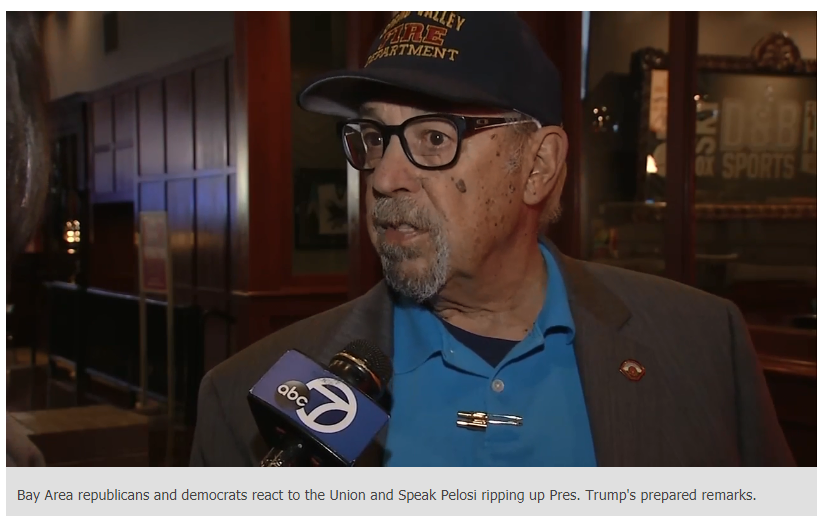 Click on the image to watch interviews of attendees at the East Valley SOTU Watch Party, including Larry Ciardella, Ken Del Valle, and Victor San Vicente.