The next California Republican Convention will take place the weekend of May 4-6 in San Diego. Delegates will be considering endorsements in statewide races, and guest speakers will include U.S. Senator Joni Ernst, and a Candidates Forum.
Learn more about the Program – and Register online for the Convention
Click on the image to read a transcription of the United States Constitution as it was inscribed by Jacob Shallus on parchment (the document on display in the Rotunda at the National Archives Museum.) The spelling and punctuation reflect the original.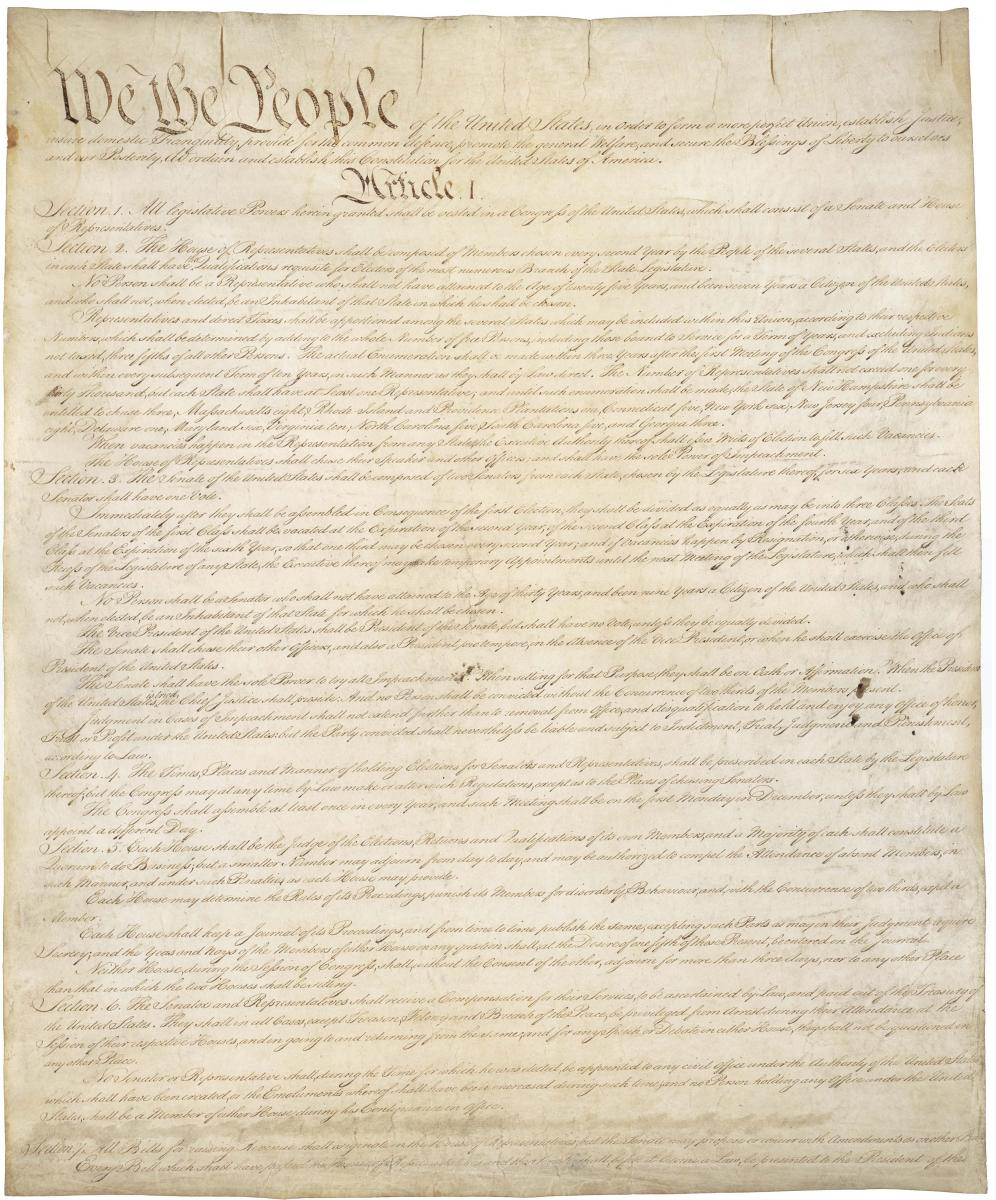 Click on the image to read the Constitution of the State of California